About Us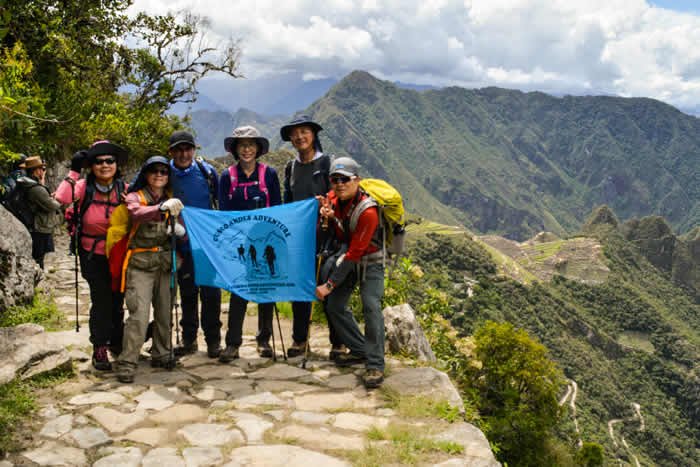 CUSCO ANDES ADVENTURE, is a travel agency located in Cusco. It began with Roger awho is a professional tour guide with lots of experience in tourism of adventure. It was created in 2014 with the main objective to offer the best touristic services with high quality.
Our goals have been possible to achieve thanks to the professionalism and the performance of our capable team who are compromised with our main objective.
We believe marked the difference because CUSCO ANDES ADVENTURE, aims to incorporate the indigenous communities in all our services. Therefore, we offer unique and authentic experiences to our clients where the main character are them "direct descendents" of our Andean culture.
We focus on the experiential tourism and on the adventure one within Cusco, also we organize touristic packages all over Peru. Our clients are the most important for us, that's why our objective is to give a personalize and high quality service.
We are tour operators of supported and cooperated tourism
On all our organized excursions we consider the universal principle of tourism: protect our environment and care of our authenticity of our culture for its continuity over the next generations and the benefit of the Andean people.
Help the local community
It is important to note that the tourism in Peru has over 40 years of tradition. However, it focused only on some regions and communities, excluding many other indigenous who live in extreme poverty. CUSCO ANDES ADVENTURE, is compromised with the social help to the communities and with the employment opportunity. Moreover, nowadays we integrate them to the touristic market with a new development line: the experiential supported and cooperated tourism that contributes to improve the quality of life for the local ones.
On the same way we assigned an amount of our savings to support the health and education of our communities.
Our team
Our guides are qualified professionals, native speakers with the knowledge of English, Portuguese and Quechua. They operate within Cusco area and surroundings, some of them go all over Peru as well. They all are trained annually on all areas such first aid, high mountain rescue and treatment of the altitude sickness. Our staff also update and increase their knowledge on history, archeology, flora and wildlife.
Our vision
We would like you have the best and unforgettable experience during your stay in Cusco. Go beyond your expectations through our service is our goal, we thank you to trust and choose our company, CUSCO ANDES ADVENTURE.
Our mission
To organize trips of high quality and to get the maximum degree of satisfaction during your stay in our city, on this way increase the employment to our local communities. In addition, continuing with the support of the ones that are away of the city with the respect they deserve.